Certified Bosch quality for the protection of lone wokers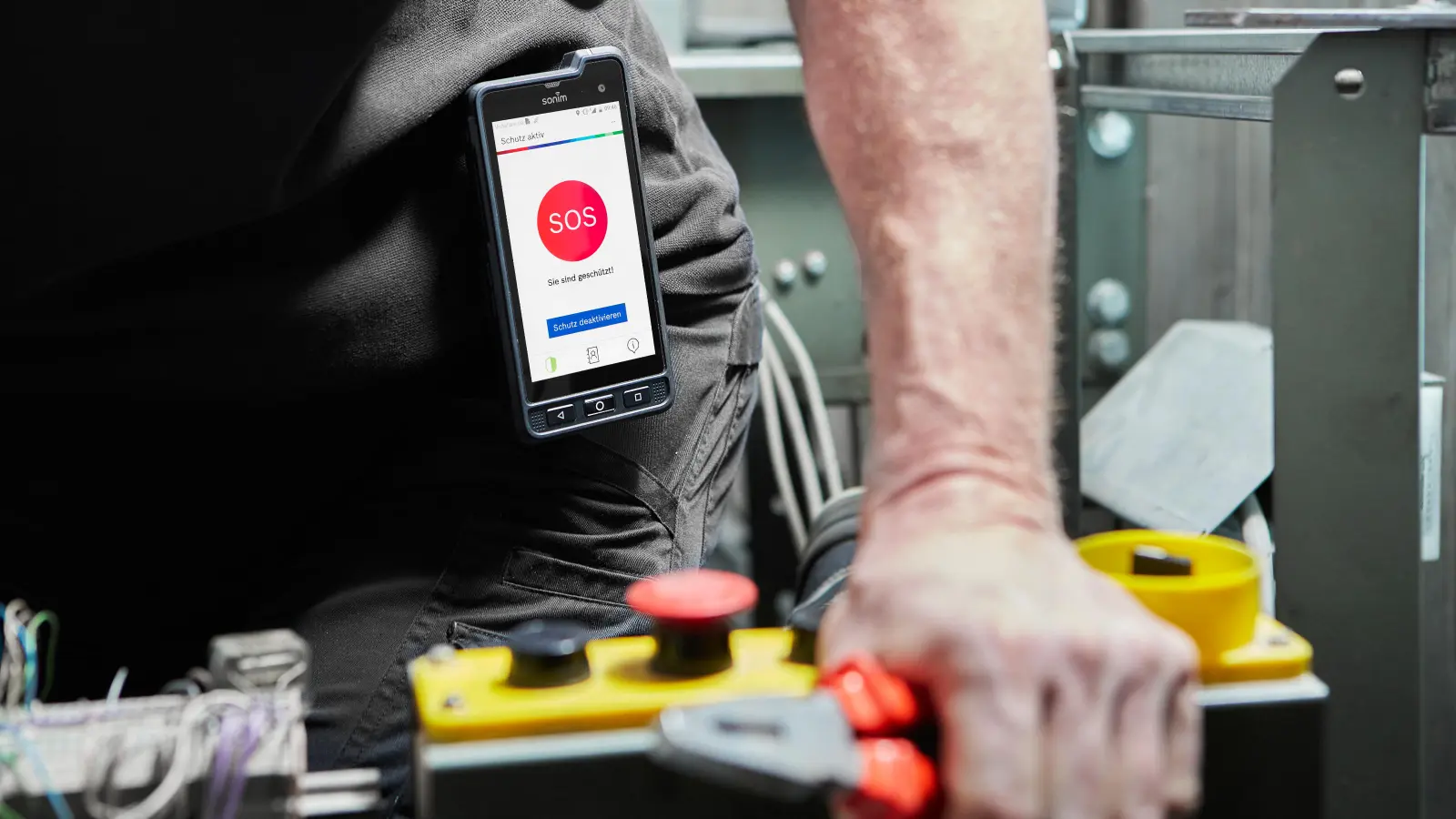 Since 1886, Bosch has stood for high quality standards. The great confidence placed in us by countless customers and partners shows that this also extends to the pioneering and technology-based services of Bosch Service Solutions. More than 150,000 objects are connected to the Bosch Monitoring Center network, including buildings, elevators, vehicles, and lone workers.
Our network of public rescue coordination centers includes over 50 countries worldwide as well as numerous private intervention partners. In addition, although GuardMe from Bosch is an app-based solution for lone worker protection, it is designed in accordance with the requirements of the German Social Accident Insurance Institutions and based on mobile communication technology.
Bosch Service Solutions operates two redundant Alarm Receiving Centers certified to the European standard EN 50518. Bosch Service Solutions is also accredited as an alarm provider and alarm service to VdS 3138 and thus provides the highest safety standards for lone worker protection.
As one of very few app-based solutions, Bosch GuardMe is certified according to DIN VDE V 0825-11 "Device and testing requirements for personal emergency signal systems using public telecommunication networks" by DGUV Test and has been awarded the internationally recognized GS sign for "tested safety".
About our Monitoring Services
> 150,000 connected objects
65,000 monitored elevators
87 million messages received per year
415 associates working in monitoring
6 million events processed